Buying a new home is exciting, but moving probably isn't on most people's list of top 10 favorite things to do. Aside from being stressful, it can be expensive and time-consuming, not to mention several other not-too-positive adjectives you can probably think of. However, by following certain suggestions, there are ways to make moving less stressful.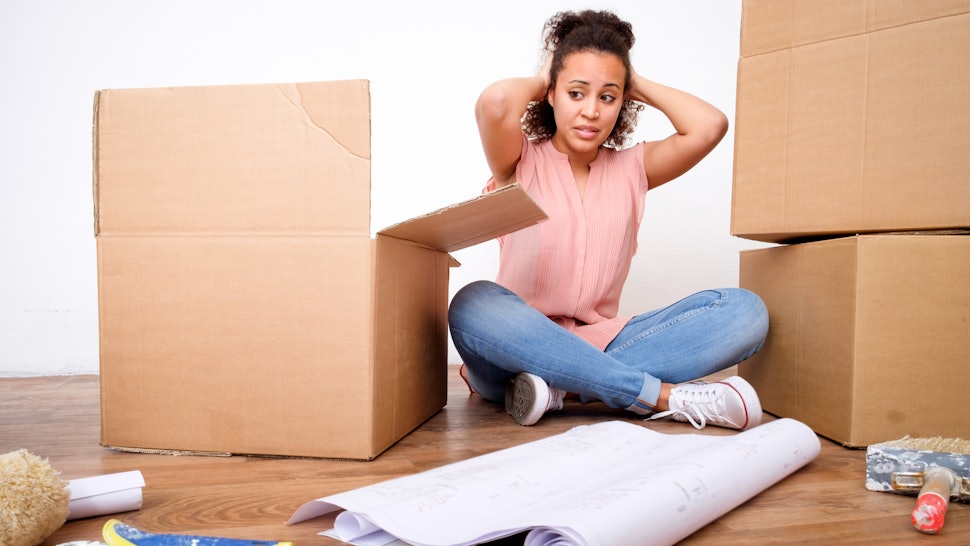 1. Create a Moving To-Do List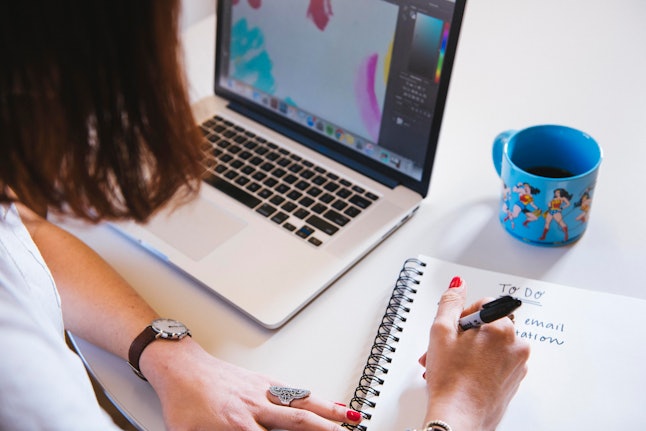 To-do lists are more than half the battle when it comes to time management and getting things done, and they work when it comes to moving, too. "Moving involves a lot of steps — it's not just packing up your house," Marty Basher, home organization expert for Modular Closets, customizable closets made from modules, says. He suggests carrying a notebook with you at all times that lists out all the necessary things you need to do before moving day. Then, when something additional pops into your mind, write it down right away.
2. Use A Moving Checklist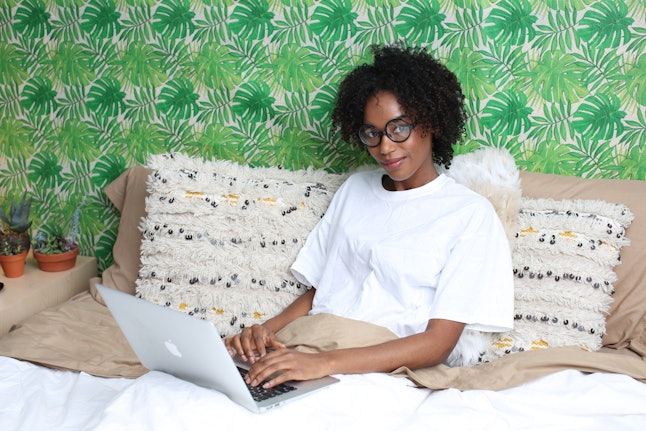 Using a moving checklist is another critical way to reduce stress on moving day. "Checklists are helpful when it comes to following certain steps of the moving process and taking care of things that are often forgotten," Kate Hart, a house and office relocation manager at Fantastic Removals, a UK-based moving company, says. "You can make one yourself, find a good one on the Internet, or find one on a professional moving company's website."
3. Pack One Room At A Time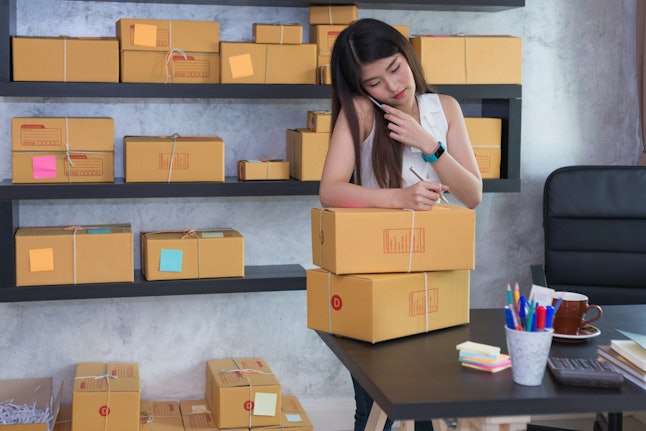 When it comes to getting ready to move, looking around at all your belongings, from furniture to knickknacks, can be overwhelming. However, if you focus on one room at a time, it'll reduce your stress and you'll be able to cut your big goal — packing up your entire place — into smaller ones. "Pack one room at a time," Shane Lee, corporate communications analyst at RealtyHop, says. "This helps you keep things organized and saves you lots of time later when you unpack."
4. Start Packing As Soon As You Can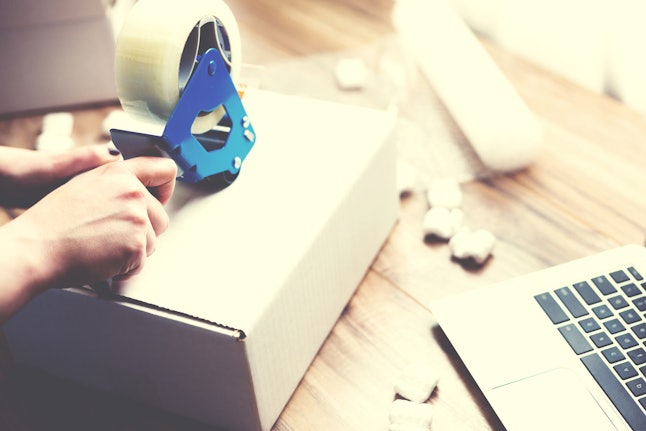 If you usually tend to procrastinate when doing things, when it comes to moving, don't. "Start sooner, not later," Basher says. "Packing to move is not as simple as packing for a vacation — it always takes twice as long as you think it will." He suggests starting as soon as possible by sorting and packing items that are not needed and used every day. "Get a few big storage tubs and label them 'keep,' 'toss,' 'sell,' and 'donate,'" he says. "As you start going through a room or closet, have a few boxes placed next to four piles to immediately pack away each item. Then, label the box immediately on the top and side with packed items."
5. Implement A Labeling System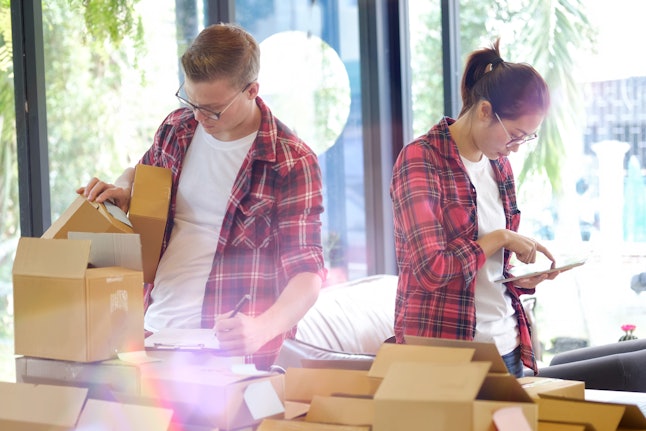 Although you're probably labeling boxes for your move, are you being specific? "To prevent the headache of mystery boxes, implement a labeling system," Thumbtack home organizer Anna Bauer says. For example, she says that if you have four kitchen boxes, you should label each box K (for kitchen), then #1, #2, and so on. Then, on a sheet of paper, write out what's in each box. "This will go a long way when you're moving and helps ensure you know each item is accounted for," Bauer says. "If listing out items isn't your thing, try packing similar items together versus throwing anything within arm's reach inside a random box."
6. Plan Out Your Move Ahead Of Time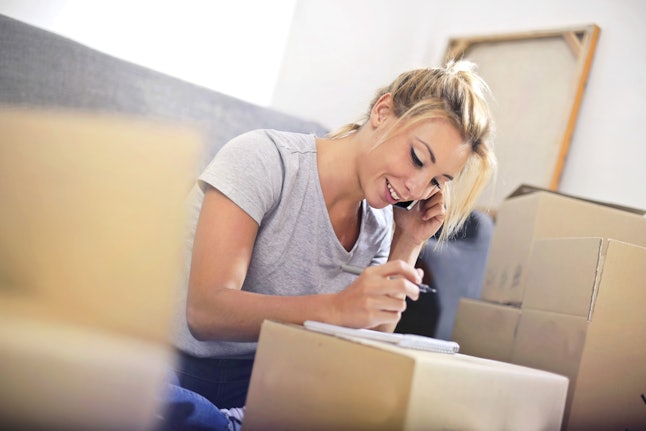 Like anything in life, when it comes to moving, it helps to have a plan in place. "Having a plan definitely makes moving less stressful, emotionally and financially," Lee says. "For instance, if you can contact your new building in advance and reserve the service elevator, call/email them now instead of waiting until two days before your move-in date." Basically, the more issues you can foresee and take care of in advance, the better.
Basher agrees. "Plan ahead — don't start packing on moving day and don't start cleaning on moving day," he says. "The only thing you should be doing on moving day is moving." He says this means physically moving furnishings and boxes from one place to the other. "That task is demanding enough, so do not complicate it with packing, wrapping, and disassembling furniture," Basher says.
7. Use The Same-Sized Boxes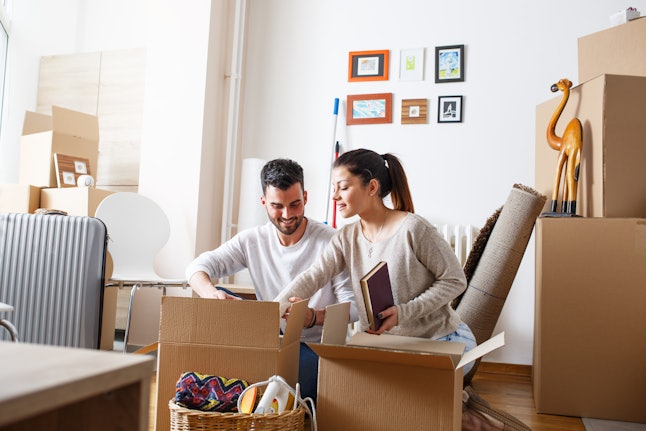 While some of the things you're moving will naturally be bigger than others, when it comes to most of your things, it's best to use boxes that are the same size, Basher says. "It makes loading the truck easier and, if you are sending stuff to storage, not just moving into another place, it will cut down on the size of your storage unit because uniform boxes pack tighter and, thus, use less space."


8. Move Your Boxes Into Their New "Homes," Too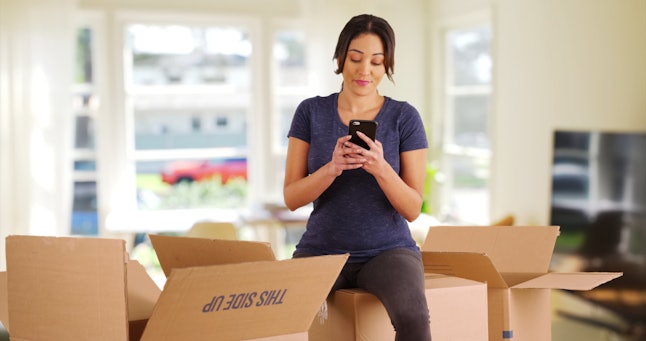 Make sure that your boxes each go into their new "homes," too, Bauer says. "'You can just drop all the boxes in the living room!' is a sentence we often find ourselves saying when the movers enter our new home," she says. "However, this will only create more work for you in the long run. Whether it's your friends, family, or professional movers, don't hesitate to ask them to put boxes in the rooms they belong in." This is also where your labeling-your-boxes-in-advance will come in handy, Bauer says.
9. Move On A Less Popular Day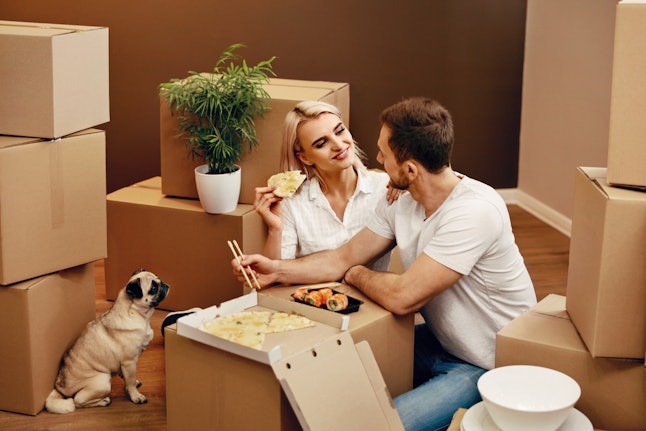 Of course, moving costs money, which can be stressful. But if you move on a less popular moving day, it'll save you both money and stress. "If you have a flexible schedule, play around with potential moving dates and try to find the cheapest day to make an appointment," Basher says. "Moving companies are busiest on weekends, so if you can skip Saturday and schedule your move for a weekday, you'll be looking at a decent discount and avoid the craziness." He also advises to schedule your movers ASAP, approximately six weeks in advance.
10. Ask For Help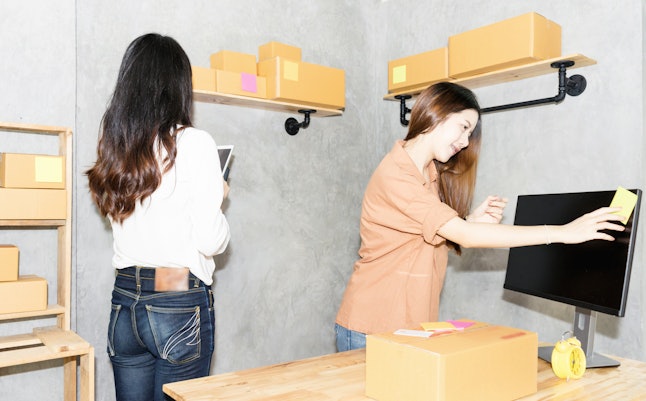 Even if you think you and a few friends can handle your move, it'll likely be worth it to get some professional helpers. "Get help and don't overestimate your own ability," Basher says. "It is much cheaper to hire a couple of movers than to spend the day in the emergency room." But what if you cannot afford professional movers?
"If your budget will not allow for traditional movers, there are more low-cost ways to get help," Basher says. "For instance, U-Haul now has options for hiring help in your local area when you rent one of their trucks. You may also be able to find cheaper movers from other rental places or moving companies in your area."
11. Make It Into A Fun Challenge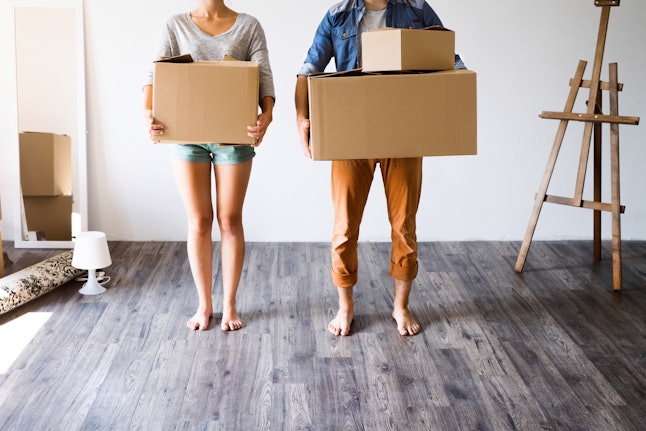 If you're moving into a fourth-floor walk-up, after making a countless number of trips up and down the stairs, your patience may wear thin. However, if you put a positive spin on it and make the experience a game, it'll make your move less stressful, Lee says. "If you are moving with someone — whether it's roommates or your significant other — you can make moving a lot more fun by turning it into a fitness challenge or a game," she says. "The last time I moved, my boyfriend and I had a competition as to who got the most boxes out of the truck, and it definitely made things go faster versus focusing on how annoying moving is."
12. Be Prepared: Get Enough Sleep And Pack An Overnight Bag
Since moving day is going to be huge, make sure you get enough sleep the night before and make sure you eat enough nutrients the day of, Hart suggests. "You'll need a lot of energy to get the job done," she says. "Stress can be reduced, but cannot be avoided 100 percent. Because of this, you need to have a lot of energy, which comes from getting enough sleep and good-for-you food." She says although it's hard to maintain good form all the time, it's important to try to take good care of your well-being before the move since you'll need the benefits of doing so.
Similarly, nothing's worse than finishing your move, but then having to dig through a bunch of different boxes to find the essentials for the first night you're there, from your pajamas to your toothbrush. To avoid this hassle and reduce stress, pack an overnight bag. "You should always pack a separate bag with essentials you may need your first day or night in your new place," Bauer says. "Depending on the time of day you move, this could be bedding, shower items, and a change of clothes — and/or could be ensuring you have box cutters, cleaning supplies, and garbage bags handy."
13. Don't Forget To Take Breaks And Breathe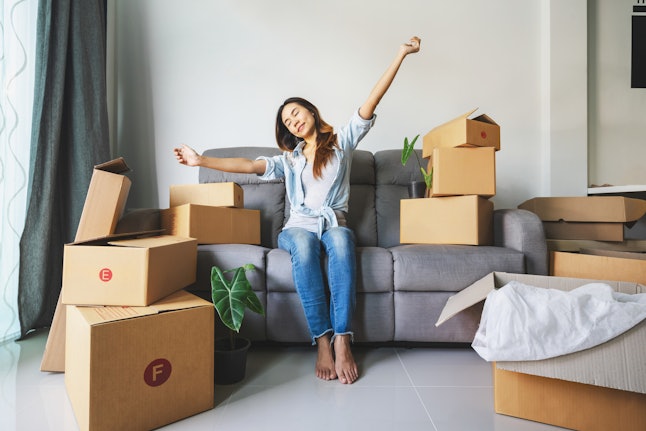 Not only is taking breaks essential when moving, but so is remembering to breathe. Whether you take a few deep breaths now and then or do super short mediation sessions (around three minutes apiece!) via an app like Headspace, it's important to take time to destress on this seemingly stress-filled day. "Take a moment to breathe," Bauer says. "Moving is draining and stressful, so don't be afraid to have moments to decompress… but then get back to work!" As you can see, there are several ways to make your move less stressful. Although "practice makes perfect," you probably don't want to move too often, so the more of the above tips you implement for your next move, the better.